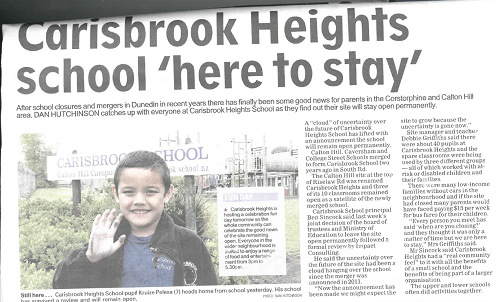 School Sustainability Review Gains Positive Feedback...
An Impact Consulting lead sustainability review has gained positive feedback from the public and the Carisbrook School Board of Trustees, as well as gaining praise from the Ministry of Education for its depth and effective consultation process.
Since school mergers in 2011 a black cloud of potential closure has hung over the Carisbrook Heights site (formally Calton Hill School). The review assessed the long term sustainability potential for the site from a financial, educational and social perspective.