Please find below a small sample of our brand development work.
All examples were design for purpose. Which means consideration was given to the desired brand image to be achieved, application and purpose of the branding work from the outset.

---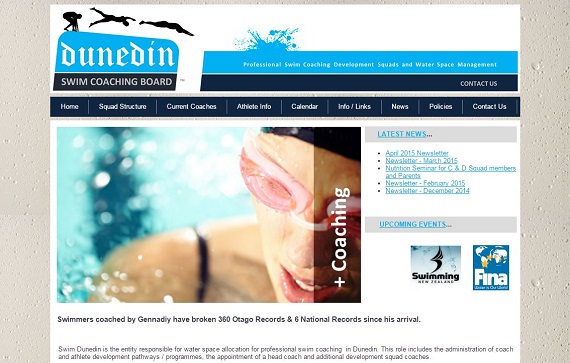 DUNEDIN SWIM COACHING BOARD
Project: Brand development for a brand new entity tasked with the professional management of Dunedin's water space for coaching purposes. This project required a strong, modern brand with strong links to the city and clear communication of purpose.
Client: Dunedin Swim Coaching Board
Services: Logo development, brand development, brand imagery, posters, website design and development.
Feedback:
"Looks great Josh!! Very professional I reckon!! Knocks the socks off Swim NZ!!"
Mary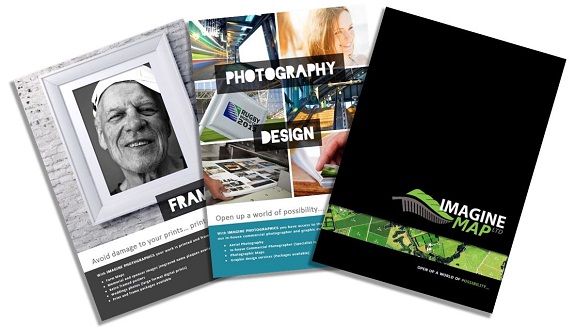 IMAGINE PHOTOGRAPHICS / IMAGINE MAP BROCHURE
Project: The challenge for this project was the development of a concise image driven brochure, which effectivey conveyed the scope of expertise available from this innovative, printing, map production and photography company.
Client: Imagine Photographics
Services: Brochure design and development.
Feedback:
"...thank you for the Imagine brochure – it looks absolutely brilliant and we're all thrilled with it."
Erin & Team
---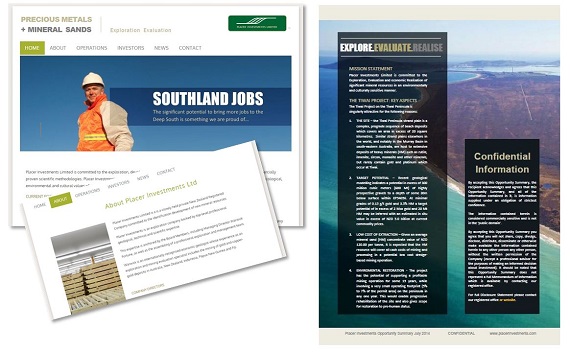 PLACER INVESTMENTS BRANDING
Project: Placer Investments are a major mining and precious metals exploration company. Branding for this entity needed to be professional, accurate and convey the environmental restoration focus of the founders. This was achieved using clean clear imagery, effective use of white space and an earthy colour palette.
Client: Placer Investments
Services: Logo refinement, website development, memorandum of information, investment opportunity booklet, business cards and letterhead.
---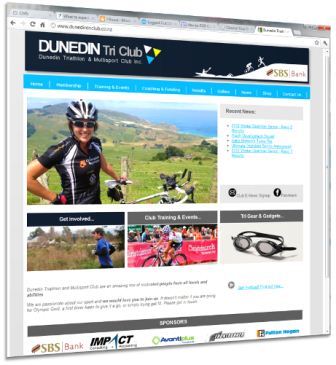 DUNEDIN TRI AND MULTISPORT CLUB
Project: Rebranding and editable website development. The logo for this organisation needed to be sharp, active and easily applicable to clothing and uniforms. The resulting three segment triangle design reflects an active arrow, the three elements of triathlon and the regional colours of the club.
Client: Dunedin Tri and Multisport Club
Services: Rebranding and new logo development. Development of an editable website including, events calendar, news blog, basic online store and ecommerce capabilities and password protected members section.
---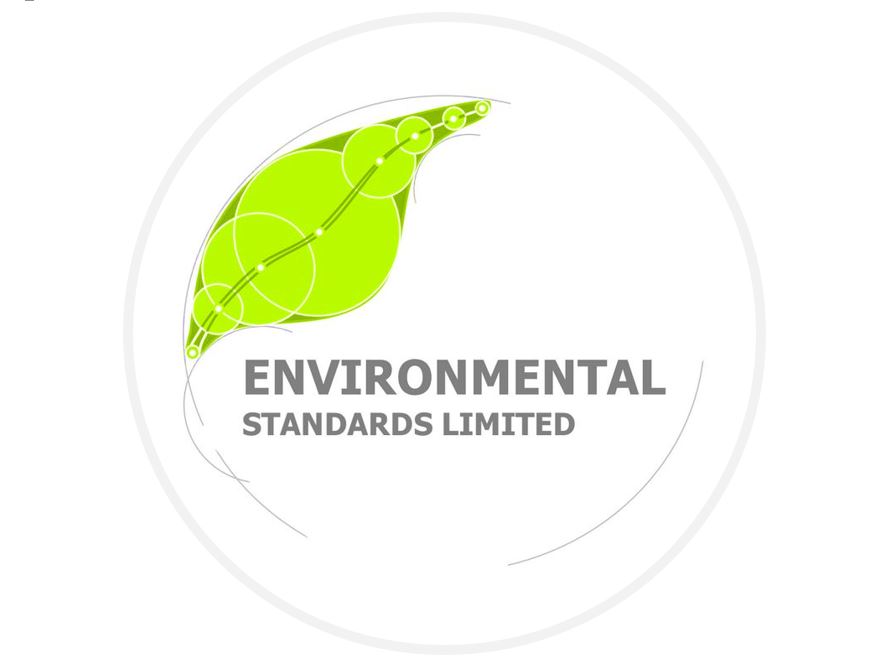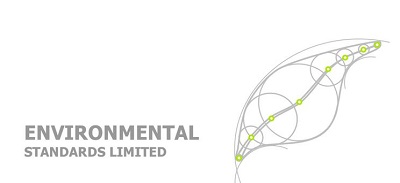 ENVIRONMENTAL STANDARDS LIMITED
Project: Rebranding. Environmental standards limited is a technical company supplying international appliance manufacturers with standardised testing compounds. They needed a logo which reflected both the technicality of their work and the outcomes it existed to support. The resulting bionic leaf design achieve both these objectives - merging science and nature.
Client: Environmental Standards Ltd
Services: Brand development, business card and letterhead design.
---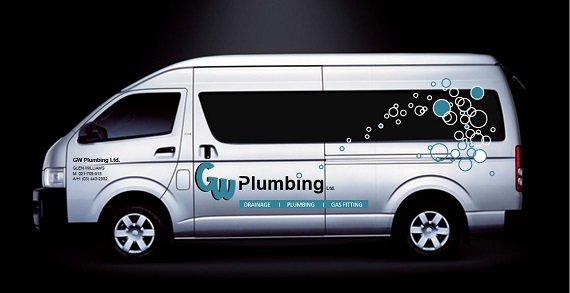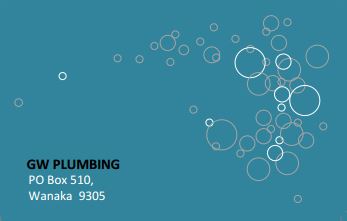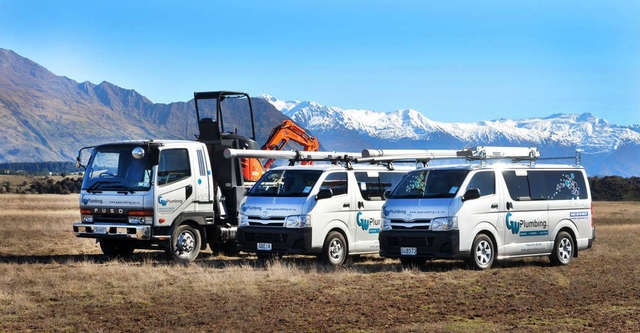 GW PLUMBING
Project: Full brand Development. Glen wanted something distinctive with a sense of humour and yet connected to his trade. The resulting bubble wave achieved all these objectives.
Client: GW Plumbing Limited
Services: Brand development, simple website development, business cards, invoices, flyers, letterheads, purchase order books.
Feedback:
"Hi Josh ...you have done a great job, thanks for all your help and will recommend you to anyone. Thanks a lot - Glen"
---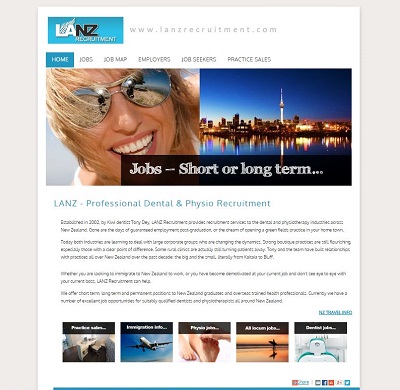 LANZ RECRUITMENT
Project: Branding, marketing and website development services. LANZ needed
Client: LANZ Recruitment
Services: Updatable website, html rich content email template, promotional bookmarks, business cards, letterhead, promotional material development, advertisement layouts, brochures, booklets, t-shirts and other branding work.
---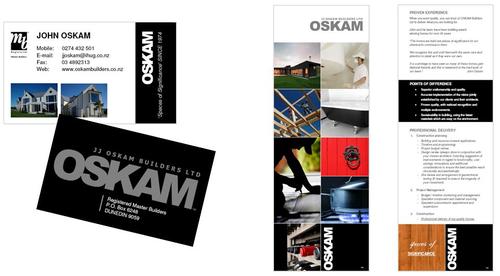 OSKAM BUILDERS
Project: Oskam Builders have constructed some of NZ top homes and have won numerous master builder house of the year awards. The challenge was to develop a simple brand which communicated value to the clients, as well as connecting them with the family name and history. A simple text logo was selected with the tag line "creating spaces of significance".
Client: JJ Oskam Builders
Services: Brand Development, promotional material, business cards, letterhead, brochures, tender documents, website establishment.
---

COMPLETE PERFORMANCE
Project: When we first started working with Complete Performance the company was a start-up in need of branding. They need a strong, clear, active logo, which connected with their concept of three tiers sporting performance (nutrition, training and sport phycology).
Client: Complete Performance Ltd
Services: Brand Development, promotional material, business cards, letterhead, brochures, editable website establishment.
Feedback:
"This is the specific reason that I employed you to do this task, this is fantastic!!!"
Richard
---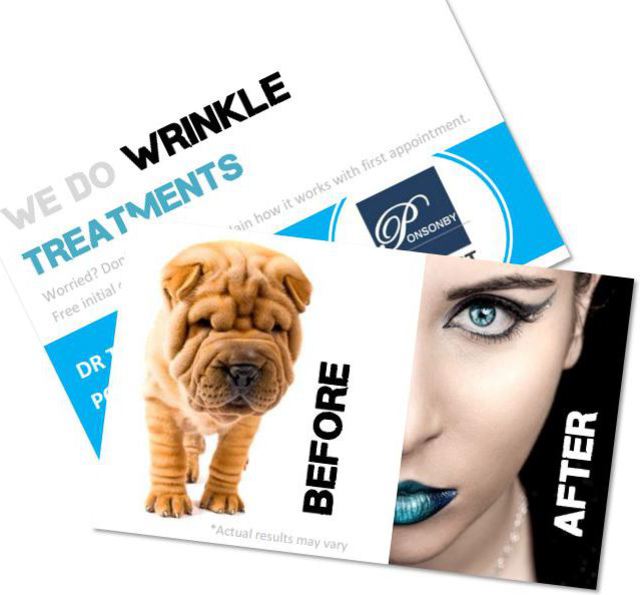 PONSONBY DENTIST
Project: We have completed numerous branding and marketing projects for Ponsonby Dentist, including the recall appointment reminder postcards and wrinkle treatment promotions above. Through raising their profile, combined with our email marketing campaigns, the company have been able to significantly grow their business.
Client: Ponsonby Dentist
Services: Brand Development, logo design, postcard design, print adverts, posters, stickers, brochures, consent forms, letterhead and business cards.
Feedback:
"These emails really work. Thanks for making changes Josh, two sold already! Brilliant."
Tony
---

DEACONS COURT B&B
Project: Rebranding for new owners, plus simple ecommerce website development. Branding to covey the heritage of the building as well as utilising warm colours and easy to read font.
Client: Deacons Court B&B
Services: Brand Development, simple ecommerce website.
---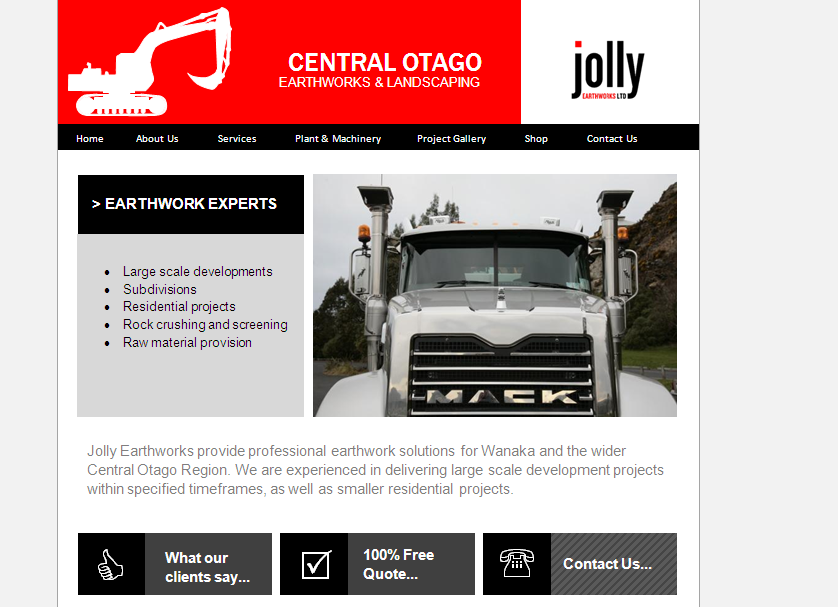 JOLLY EARTHWORKS
Project: Simple updateable website.
Client: Jolly Earthworks
Services: Website development
---

VALUE ADDED HOME SERVICES
Project: Rebranding to help lift profile of a home renovation and maintenance company.
Client: Value Added Home Services
Services: Rebranding, business cards and letterhead.
---

PINEWOOD
Project: Multiple marketing and brand development initiatives to help maintain position as on of Queenstown's largest accommodation providers.
Client: Pinewood
Services: Branding and marketing projects, flyers, brochures, discount cards and additional promotional activities.
---

TRAINORS TRANSPORT
Project: Local transport company with national coverage. The challenge was to create a simple logo with strong connection to the trucks driven.
Client: Trainors Transport
Services: Branding, business cards, simple brochure style website.
---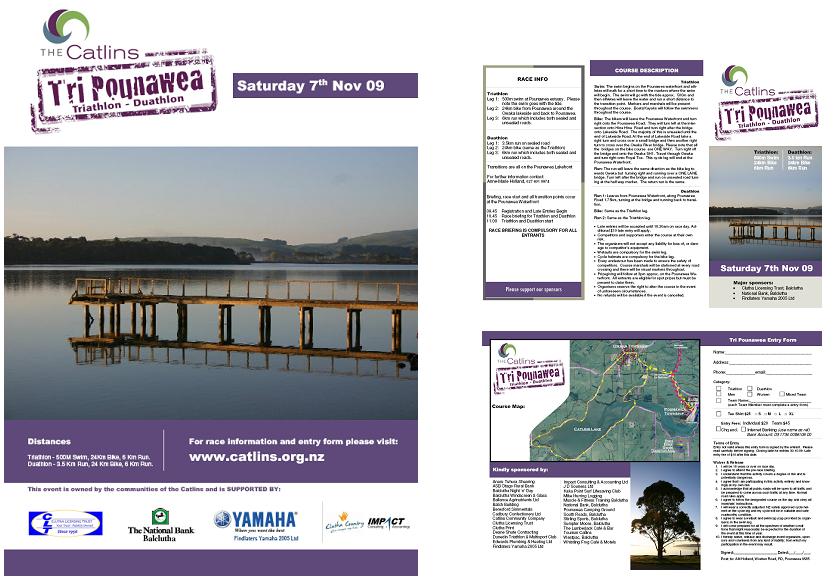 TRI POUNAWEA
Project: Brochure and poster development from existing information. The core challenge for this project was to present a large amount of information clearly.
Client: Catlins Community Promotions
Services: Branding and marketing projects, flyers, brochures, discount cards and additional promotional activities.
---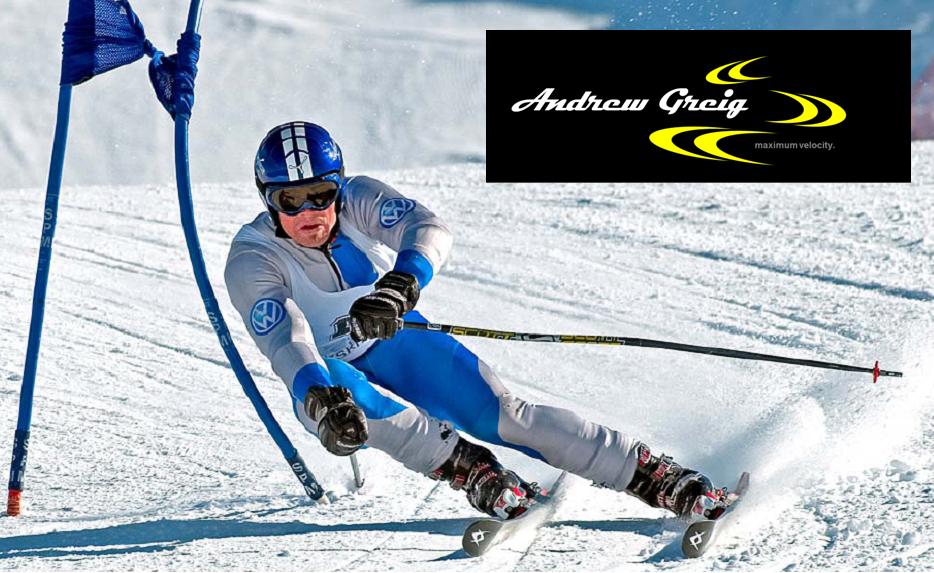 SKIER SPONSORSHIP
Project: Development of a personal brand in order to enable Andrew to seek sponsorship opportunities.
Client: Andrew G.
Services: Logo, brand development and promotional material presentation.
---