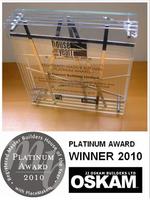 JJ OSKAM Builders Gain National Award
JJ OSKAM Builders have been acknowledged for years of top level success. At the 2010 Master Builder House of the Year Awards John and team received a Platinum Award. This prestigious award was introduced this year to mark the 20th anniversary of the Master Builder House of the Year Awards.
The new award is reserved for builders who have won 5 or more National Level titles within the last decade.
John Oskam said "We are really stoked to have been acknowledged in this way. It is always great to see our consistency and hard work paying off."

The team even had to buy a new bag specifically to transport the trophy back from the award ceremony in Auckland.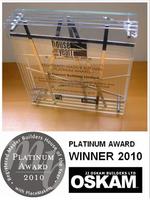 Posted: Wed 15 Dec 2010