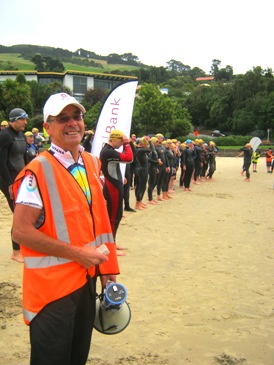 Lindsay Dey wore more than one hat a few weeks ago at the annual SBS Corporate Triathlon.

As president of the Dunedin Triathlon and Multisport Club he was responsible for race briefing and facilitating the race start, prior to jumping on his bike to help the Impact Consulting team take out 4th place.

A big thanks must go to SBS / Bank for once again facilitating and sponsoring this great event.
Posted: Thu 10 Mar 2011