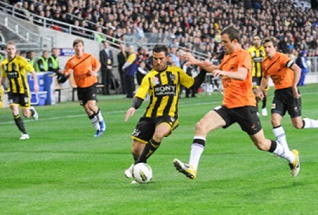 To date there have been no reports of the Forsyth Barr Stadium acting like a glass house. However, the facility is certainly warming up as a venue for high profile events.
The recent Wellington Phoenix win over the top-of-the-table Brisbane Roar has created a buzz. Elton John and his three hour concert was an acclaimed success. And lets not forget a number of sold out Rugby World Cup games with more atmosphere than you could poke a stick at.
Overall the city seems to be warming to this controversial capital investment. It's here to stay so lets make the most of it.
Posted: Thu 15 Dec 2011