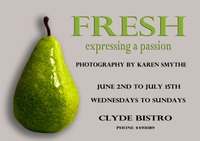 Karen's exhibition is the end result of an 18 month photography course and is not only a beautiful display of her skill as a Photographer but also of the truly vibrant and vivid colours of all her still life subjects.
We recognise this exhibition as a great achievement and wish Karen all the best with her photography in the future.The Exhibition is on at Clyde Bistro and Bar located at 6 Naylor Street, Clyde and owned and managed by Karen and her husband David Smythe.The Bistro is open Wednesday's to Sunday's during the Winter Season from 11am until late and the exhibition runs until the 15th of July. Clyde Bistro provides a great backdrop for Karen's exhibition and the open fire makes it a cosy haven from the cold and a great place for a coffee, drinks and dinner. Karen and David would love to see you.
Below is just a taste of the Exhibition…you'll have to go and see the rest for yourself!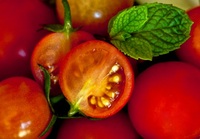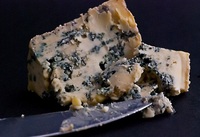 Posted: Thu 12 Jul 2012