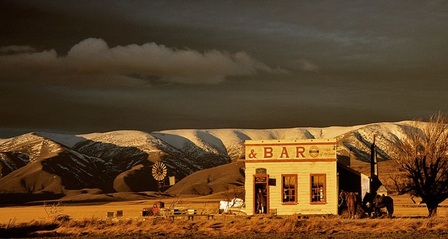 Speight's brewery: Stage two of a $29 million expansion of Speight's brewery is underway, with a new brewing room, sales and office space, and a keg plant relocated from the Canterbury Brewery.
Cerebos Gregg's Ltd: Recently finished a major redevelopment in its Dunedin factory, installing a new $6 million roaster in its Dunedin factory, doubling its roasting capacity.
Palmers Mechanical: Investing $2.5 million on new land and plans to build a new workshop to expand its manufacturing business.
ADI: The development of a new headquarters is underway for Dunedin-based company ADInstruments in Dunedin's heritage precinct.
Scott: Scott and Robotic Technologies are currently filling an $11 million contract to provide lamb deboning room automation for the Australian Lamb Company and JBS Australia.
Escea: Recently signed up a distributor in Norway for the world-first "hybrid fireplace" - part fireplace, part central heater.
Farra Engineering: $1m contract for two Building Maintenance Unit's going to Sydney.
Night 'n Day Foodstores Ltd: Ranked fourth nationally in the annual Deloitte Fast 50 companies around the country with 952% growth.
Crest Cleaning: Doubled franchises in Dunedin, expanded franchises in India and second on the Deloittes Fast 50 regional list 2012.
---
Believe it or not... New Zealand is now ranked #1 in the world, and is considered the world leader when it comes to ease of setting up business and lack of corruption. Thinking of getting amongst it in 2013? Book a free initial meeting to see how we can help.
Source: Kea NZ Global Network
Posted: Thu 20 Dec 2012