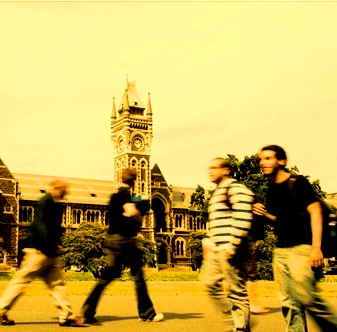 Are you ready?
In less than two weeks 20,000 students are going to descend on Dunedin. Are you ready?
Otago students are renowned for many things. Some of these things are more desirable than as others. However, one positive thing of note is their strong sporting performance. Over the years Otago University has been privileged to attract some of New Zealand's top sports people.
This fact bears two questions. Firstly has your sport benefited? And, secondly how has your sport responded to this opportunity... are you ready?
There are numerous things sports can do to grow their student participation, but overall these can be summarised by the following points.
Awareness - do they know about you ?

Accessibility - are you holding events / meetings in student friendly accessible locations ?

Affordability - do you have options to entice them to try or join your sport ?

Action - is it clear how they can get involved and invite others ?
Likewise the same four points can be applied to looking at this opportunity from a business perspective. If your sport or business would like help in preparing, please contact our team we would be happy to help or point you in the right direction.
Posted: Thu 07 Feb 2013