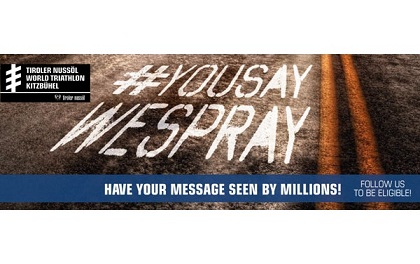 Triathlon Leverages Social Media
Triathlon International is leveraging social media to promote the upcoming Triathlon World Championships race on 6th July.
Organisers are offering the opportunity to get fan's messages of support for athletes to be seen by millions around the globe, by having them spray painted on the road used for the race hill climb.
Are there ways your sport or business could utilise social media to promote events, products or services?
For more details visit: http://www.triathlon.org/news/article/you_say_it_we_spray_it
Posted: Wed 03 Jul 2013