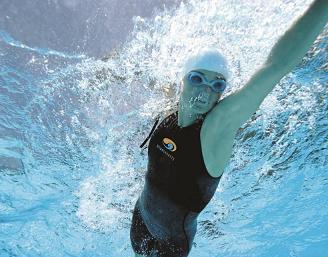 Another top 10 placing for Nicky Samuels
Few people work as hard as professional athletes and client Nicky Samuels is no exception.
Nicky recently finished 5th in the 2013 ITU World Triathlon Series race in Kitzbuehel, Austria. Jodie Stimpson of Great Britian took out the race with a time of 1:03:22  and a convincing 59 second lead on her nearest rival. Emma Jackson (Australia), Anne Haug (Germany), Andrea Hewitt (NZ) and Nicky Samuels (NZ) followed in close succession. See full results list...
---
Similar principles apply to both business and professional sport, in regard to staying ahead of competition and achieving your objectives.
In the beginning it is easy to make significant improvements, as the competition gets tougher and the rewards for success become greater, it is important to have a professional coach and team around you. At the top end you need someone with an outside perspective to help identify the small areas for enhancement which ultimately make the difference between being in contention or at the back of the field.
If you would like an additional perspective on your current business operations, I would be more than happy to sit down with you for a free 30min coffee meeting. This will give us an understanding of the current challenges faced by your business and enable us to assess how we can best assist you in achieving your objectives.
I look forward to hearing from you. Regards Lindsay.
Posted: Tue 23 Jul 2013