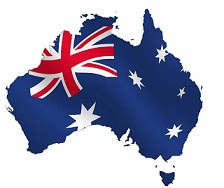 Thinking of Expanding into Australia?
Thinking is a good thing to do... Strategising and focusing focussing your efforts are perhaps even better.
We love sporting competition with our Australian neighbours and in terms of business there are definitely some opportunities. Australia was our single largest export trading partner in 2012, taking 28% of total NZ exports. However, it pays to be prepared.
Below is a link to an article which provides some basic pointers on getting established in the Australian market. Pointers are gleaned from the likes of Jeremy Moon - CEO of Icebreaker, Stuart Norris - co-owner of Magic Memories Queensland and international cooking star, Annabel Langbein. Essentially, much of the advice is the same as would be given for approaching other major market, such as China or the US. 
Never assume you know everything, or that business culture is the same as home
Ensure you are talking to the right people
Treat every region as having its own culture and rules
Focus your efforts
Have a strong financial base before expanding and ensure your Australian partners are stable
Re-tell your product story in a way which connects
Be prepared for open reception, but drawn out decision processes
Posted: Tue 30 Jul 2013