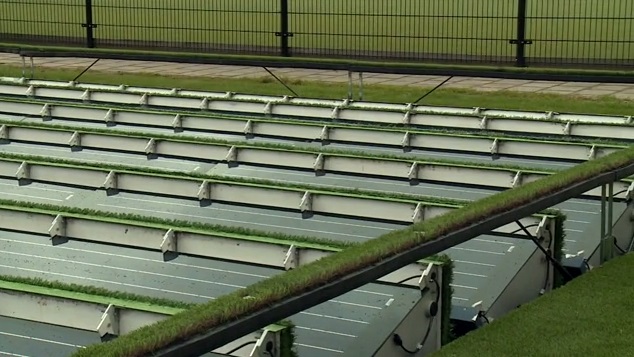 Sports Field Turns into Solar Panel when not in use
Can our community facilities become more multi-purpose and self-sustaining?
A Netherlands' based firm has created a multi-purpose sports turf which can transform from artificial grass to hard court at the push of a button. Added to this is the ability to convert it into a solar panel field when not in use.
The field is based on a trilon system, in much the same way that mechanical advertisement hoardings are able to switch the message they display. The pitch consists of strips that make up the full surface, and each strip is attached to a moving 3-sided axle. The first Cablean Sportveld to be installed is now in place in Eindhoven, and serves as a synthetic grass pitch, an astro-turf sports surface, and a solar farm.
To view the video in Dutch see the Cablean Sportveld website.
Source: Springwise.com
Posted: Tue 03 Jun 2014