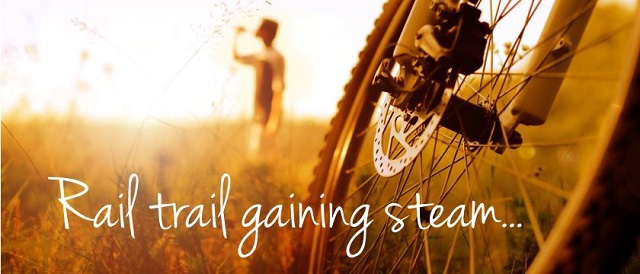 Cycle Tourism Growing
It is not just the Rail Trail that is gaining steam - the Queenstown mountain biking market is growing along with many other attractions around the country.
---
Life Balance + Growing Local Business
It is well recognised in business that having a "business-life" balance adds to not only better business results, but also stimulates communication, education and can create a wealth of transferable knowledge. Local company 'Bike It Now!' who are based in Clyde and provide Rail Trail and Cycling Adventure packages for a wide market, are growing in reputation as one of the best quality providers. One of the key factors in gaining this reputation is that they live what they sell.
At the other end of the spectrum if you want an extreme experience with all the safety gear. It is worth checking out Bike Queenstown, who operate a fast growing downhill bike rental service in Queenstown. See video above.
Posted: Tue 09 Jun 2015