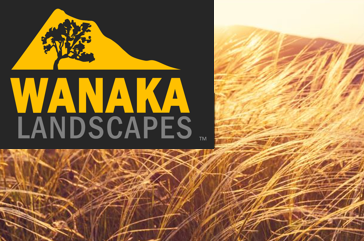 Wanaka Landscapes Set for Growth
With a recent change of ownership and a branding refresh Wanaka Landscapes are set for growth in 2016.
Wanaka Landscapes have been in business for over 25 years and have recently been taken over by husband and wife team Andrew and Maree Burns. Having recently recieved a logo and branding refresh thanks to our in-house designer and business stratagest Josh Bruce, the company are looking at a significant period of growth over the coming year. Watch this space.
You can check out their new website here: www.landscapingwanaka.nz
Posted: Thu 10 Dec 2015