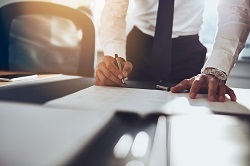 China a Growing Market - Are you investment ready?
With continued strong economic growth in China, investors are looking for opportunities in New Zealand. We were recently asked to assist with the confidential evaluation of an opportunity for an off shore investor looking at a development project with a total value of $8-10M.
As this type of opportunity is becomes more common it is important to take into consideration the full process of off-shore investment. Our team have strong links with firms who can help in all stages of the process from securing the opportunity, right through to ensuring your sale and purchase arrangements are up to standard.
Are you investment ready?
The biggest question is often... are you investment ready? Many businesses look for investment and are good at attracting interest, only to find they have shot too high and don't have capacity to scale to the expectation of the investors. Another common occurence is having a good match, but not being prepared for the timeframe expectations of the other party.
Is your company scalable?
Are you looking to sell or for growth investment?
Are your systems robust enough to operate without you?
If your project is land or development project related, is it on sensitive land requiring Overseas Investment Office approval?
Regardless of your sector, if you are looking to grow or sell our team can help ensure you are investment ready. Get in touch...
Posted: Thu 10 Dec 2015