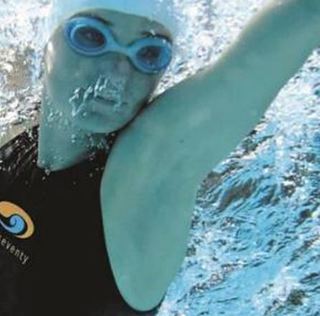 Samuels back in NZ Tri Squad
After a longer than expected period out for a knee injury professional athlete and Impact Consulting & Accounting client Nicky Samuels is back in the NZ Tri Squad, and back in training mode.
Lindsay spoke with her recently, and with an eye on the Rio Olympics she provided the following update on the recovery process, and getting back into full training mode.
"I have been back into full training for the last 3 weeks. I am a little behind schedule, but maybe only a month or so. I am excited to be back to 27/28 hours a week and including some intensity now too, after what was a very challenging year with an ITB problem that lead to surgery and a longer than expected rehab.
Everything has been focussed on the Rio Olympics since this injury and getting me back into the best shape possible on that start line. My first race will be Abu Dhabi in early March. This is more a race to get into the swing of things and remind me what it is all about. I look forward to kick starting the year then."
Late last year Tri NZ set the bar high in naming their squad with only Andrea Hewitt and Nicky Samuels, both with strong proven track records and top 10 world rankings, making the Tier 1 squad. Read the full 3 News Rio Triathlon Squad article here.
Posted: Tue 02 Feb 2016