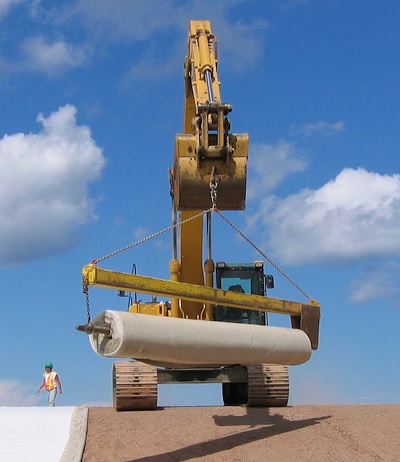 Disruptive Innovation Leads to Roll out Concrete
Coretex Composites have completely rethought how concrete is installed, developing a cement alternative that is fast and cheaper to install than traditional concrete.
Their patented rollout concrete system is comprised of four layers. 1) a water proof membrane backing, 2) a framework of 3D reinforcing matting, 3) a custom cement mix and finally a water soluble top layer. The system enables the concrete to be rolled and removes the need for expensive cement trucks for projects which may only require a thin layer of cement, such as canal beds or erosion control. Once the roll is in place is simply wet to dissolve the top layer and activate the cement.
---
Application...
Could this innovation have application in your industry? The company currently have distributors worldwide, but no identified partner in NZ.
Visit their website: http://cortexcomposites.com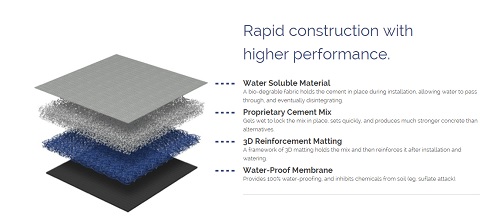 Posted: Fri 05 Feb 2016