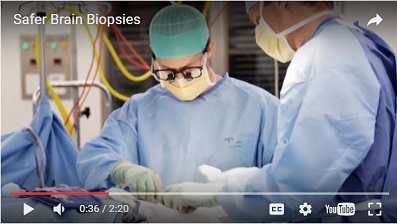 Needle helps brain surgeons see blood vessels
An innovation from The University of Adelaide has resulted in the creation of a smart needle which helps surgeons detect and avoid vulnerable blood vessels during brain surgeries.
The smart needle is made from a tiny, fiber-optic camera encased within a brain biopsy needle device that emits infrared light to detect the blood vessels. The needle has an accompanying computer system that identifies the blood vessel and alerts the surgeon before damage can occur. Professor Christopher Lind, who led the clinical trial, explains that the needle "will open the way for safer surgery, allowing us to do things we've not been able to do before."
The smart needle will be ready for formal clinical trials in 2018.
Source: Springwise.com
Posted: Tue 14 Feb 2017