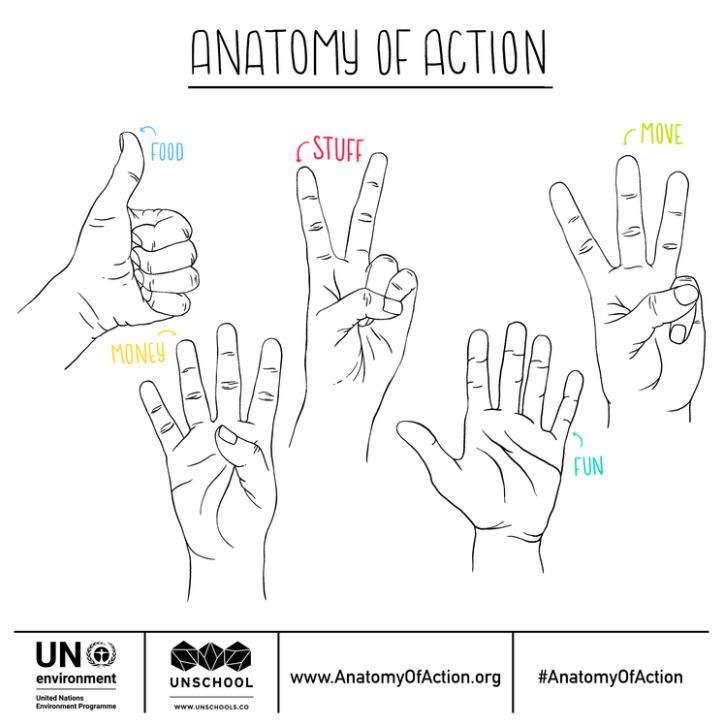 Uniquely Presented 15 Day Environmental Action Challenge
At Impact Consulting we are interest in how positive social change initiatives can be effectively communicated.
The anatomy of action is a uniquely communicated environmental / sustainable living challenge collaboratively devised by The UnSchool of Disruptive Design and UNEP to activate sustainable lifestyles.
The challenge uses a hand and counting on your fingers as the key metaphor for x5 different ways in which people can move to make x15 sustainable lifestyle changes. These are focussed around 1. Food, 2. Stuff, 3. Move (transport), 4. Money and 5. Fun.
Find out more: https://www.anatomyofaction.org/challenge

Posted: Tue 10 Sep 2019