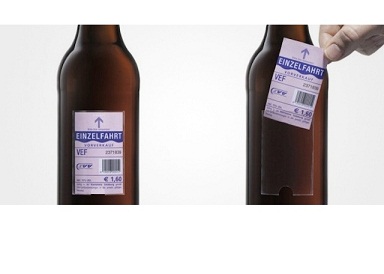 In Austria a design firm have replaced bottle labels with free public transport tickets in an effort to stop drink driving.
Simple, yet thought provoking and effective. This move has the potential to not only improve the perception of their product, but also gain free publicity.
Could a similar technique be applied to your own business? ...adding value, offering a social good and also gaining publicity.
Source: Springwise
Posted: Thu 27 Jun 2013