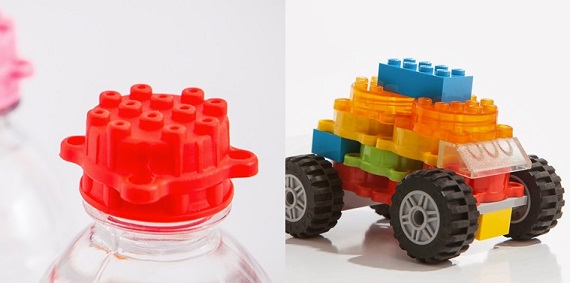 Clever Caps - Eco Bottle Caps double as Lego Blocks
Bottle caps typically serve a humble purpose and aren't really thought of as the most practical invention ever — instead, they contribute to more than USD 1 billion worth of plastic waste that ends up in US landfills each year, rather than being recycled. 
These caps, created by Brazil-based innovative packaging developer Clever Pack, meet both a practical need and are given a second life as a collectable toy.
What is the key lesson here?
Rethinking Product Life Cycles Adds Value $.
Rethinking your product life cycle can not only reduce its environmental impact, but can also add considerable value to your product for the end user. While in the process giving you a key competitive advantage over others.
Environmental considerations are fast becoming a core element of business profitability.
What aspects of your product life cycle could be redesigned?
Posted: Thu 27 Feb 2014