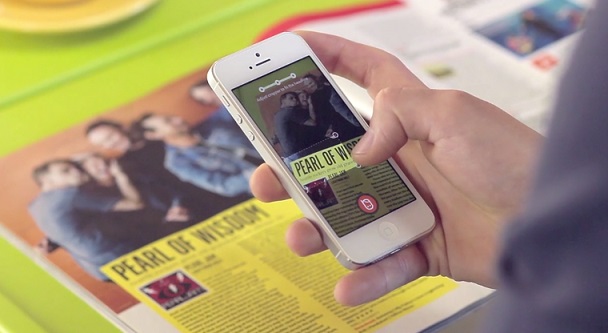 Scan a printed article's headline, instantly get the digital version
Business opportunities are more often than not 'win-win' scenarios. 'Peekster' creates this kind of double benefit by linking digital and physical articles without the need for QR Codes. The app enables users to scan the headline of a print article and quickly bring up the digital version on their phone, for sharing or saving.
The majority of major magazine publishers now produce both digital and printed versions of every article. However, they are often unlinked. 'Peekster' bridges this gap and in doing so, benefits both the publisher and the user. More readers, increased sharing and saving of articles, plus integration of print and digital material. Everybody wins.
Are there existing data sources in your area of expertise which could benefit from being linked? Could the same text recognition software be applied elsewhere? Look for the double win and you potentially have a new business.
source: springwise.com
Posted: Wed 09 Apr 2014