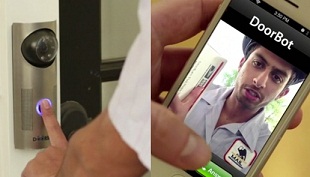 DoorBot is the latest innovation in home access and remote monitoring. Essentially it replaces your door bell with an intercom and Wi-Fi connected camera, which streams the video directly to your smartphone.
The promo video may be a bit cheesy and it may a quite a distance to go, but this product or similar could eventually become common place. The added element of connecting to "Lockitron" (a smartphone controlled door lock) to enable you to remotely give access to your home or holiday house for friends or family, is also an interesting concept.
Are there elements within your own business where you could utilise existing technology to innovatively solve challenges faced by customers? 
Posted: Wed 12 Jun 2013