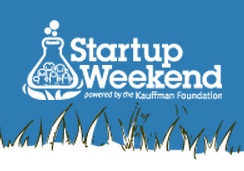 Dunedin Start-up Weekend (20-22nd September)
NO TALK, ALL ACTION. LAUNCH A START-UP IN 54 HOURS.

Start-up Weekends are 54 hour events where developers, designers, marketers, business people, product managers, start-up enthusiasts, and students come together to share ideas, form teams, build products and launch start-ups! Experience is NOT a requirement – the whole aim of the exercise is to pressure cook your ideas, be they big or small, into a viable product.
If you have been sitting on an idea which in reality you may never get around to putting into action, this event is a great place to give it wings with some like-minded people and great prizes.
Impact Consulting & Accounting Ltd confirmed as Silver Sponsor for Dunedin Startup Weekend.

For more info see: dunedin.startupweekend.org/



Posted: Tue 30 Jul 2013