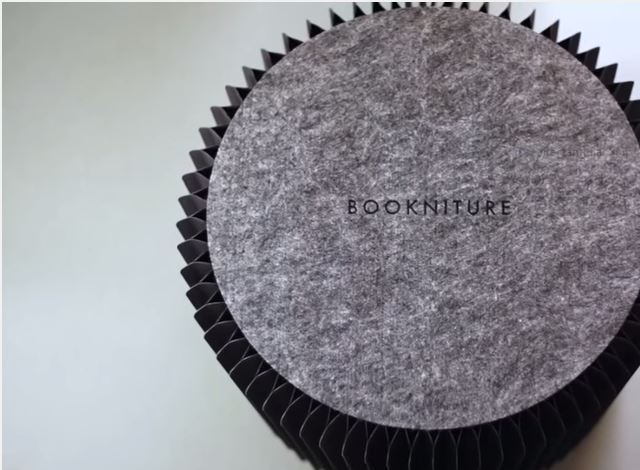 Quirky Furniture Concept
Furniture hidden in a book. Might sound crazy, but this quirky concept has value.
Not only is this a space saving concept, but teamed with the novelty factor and lower cost to comparable furniture, this is one to watch out for in your local design store. The furniture features a leather bound, laser engraved cover, honeycomb cardboard pages which form the structure and a felt top.
Currently crowd funding on KickStarter.
source: www.bookniture.com
Posted: Mon 16 Feb 2015