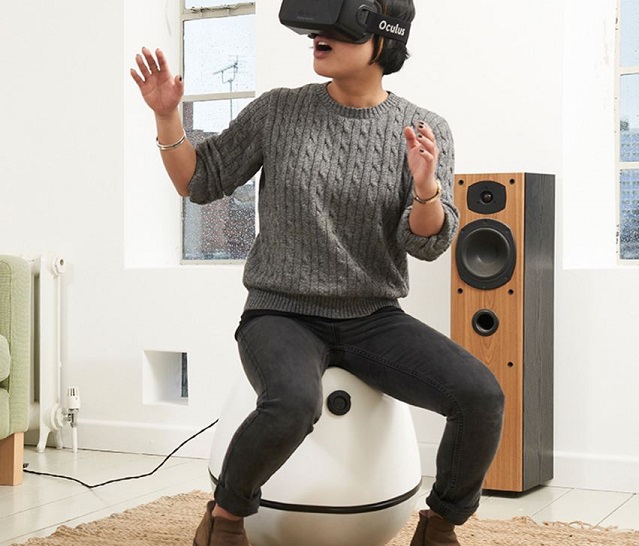 Hands Free Virtual Reality Motion Controller
Tech start-up VRGO have created a new kind of motion controller for virtual reality. Their hands free chair controller enables tilt and spin in the real world to be seamlessly translated into movement in the virtual. Some might call it the Segway of Virtual Reality.
The VR Chair uses wireless technology to connect to your phone or PC at the touch of a button and works with any game with keyboard or joystick input. The whole system weighs only 4kg and includes storage for your Virtual Reality Head Set.
As the gaming industry and the capabilities of virtual reality continue to grow, are there additional opportunities to apply this technology to other fields?
Read More: www.vrgochair.com
Posted: Thu 19 Nov 2015