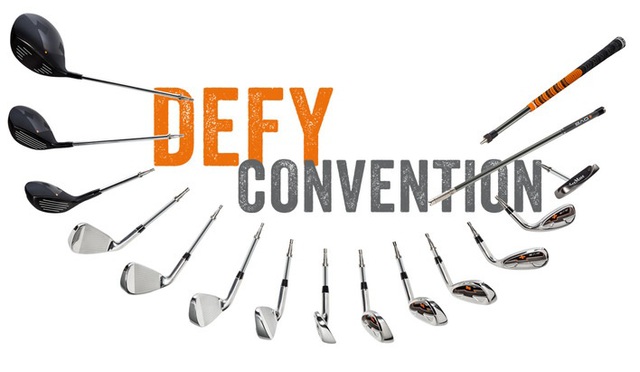 New golf company breaks all the rules with fold-away golf clubs
After witnessing four men trying to fit all their gear into the boot of an airport taxi, inventor Pat Brady decided there must be a better way. DV8 Sports is aiming to revolutionise the standard club by breaking it down into more portable parts — fitting a 14-club set into a backpack. 
Pat and his team have spent the past 5 years perfecting a new golf club system with detachable golf club heads. The innovative design performs very well and is comparable to top brand clubs, while also being extremely portable. The company have recently raised over USD$85,000 on Kickstarter to launch the product range.
See video above.
Website: http://dv8sports.com/
Posted: Tue 15 Jul 2014