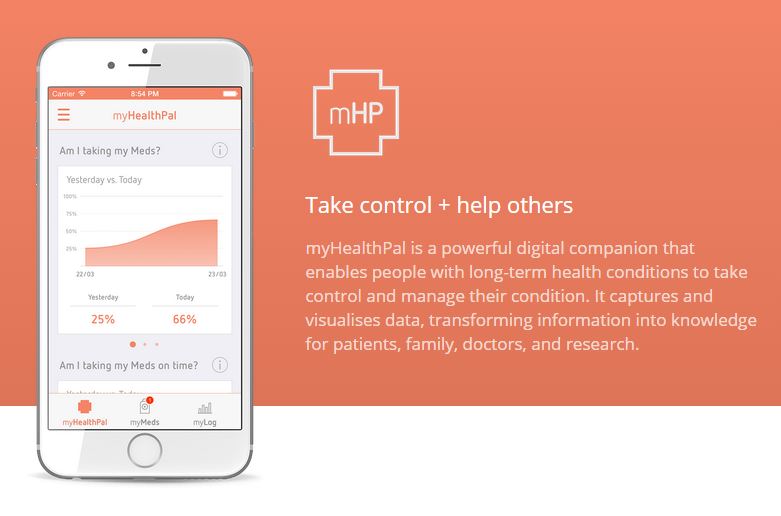 Health Tracker puts user in control...
My Health Pal is a UK based health tracking app which includes a whole suite of features, plus the ability to for users to donate their data to research in return for a share in future profits.
Company founder Mike Barlow was diagnosed with Parkinson's in his early 40's and since his diagnosis has focussed his expertise on developing tools to help himself and other suffers of long term medical conditions take ownership of their health and improve outcomes.
The app includes features such as medication reminders, support network contacts, symptoms tracking and visual dashboard displays of data.
At present the app is focussed towards Parkinson's sufferers and includes a number of simple tests to help track progress, however it could be equally beneficial for any number of other conditions.
Website: http://www.myhealthpal.com/
Posted: Wed 06 May 2015