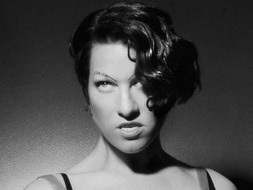 The art of asking...
Don't make people pay. Let them. This is the message of Alt-rock icon Amanda Palmer. Well known for pushing boundaries, her story of raising $1.2M dollars in contributions from fans, challenges the traditional approach to engaging with audiences or customer bases.
Amanda is obviously at the extreme end of the scale, but her story is a reminder that people who are passionate about or loyal to a brand, a shop, or a even a musician don't just buy a product. It is more about an exchange.
What are you exchanging? Chances are it's not just your product. Peace of mind, reliability, friendliness, a cause to support, a sense of quality, a listening ear, a problem solver... these are all valuable when you think of business as an exchange. What are you asking of your customers?   
We have a network of clients who value more than just money. They are successful leaders in their respective fields, but are also passionate about their communities, sport and lifestyle. If you would like to join us in making a positive contribution to our communities through business and other activities we would love to hear from you. Contact us
Video source: www.ted.com
Posted: Thu 14 Mar 2013