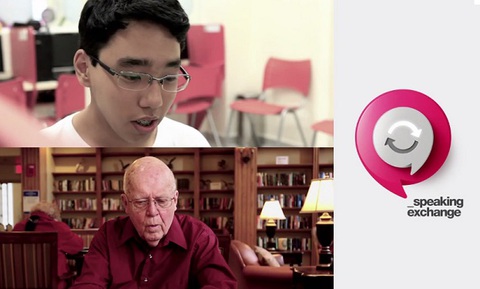 Learn a language + make someone's day
Speaking Exchange is changing the way English is taught in Brazilian schools. By connecting students with seniors in retirement villages throughout the US, the programme is making language teaching more real and helping to improve the fluency of the spoken language. At the same time seniors looking for conversation are also benefiting.
Each conversation is recorded on a private Youtube clip so that teachers can review students' progress. The video above gives an introduction to the service which is currently in beta testing phase.
This model of mutually beneficial exchange and language teaching could easily be applicable to other languages and locations.


Website: Speaking Exchange
Source: Springwise.com
Posted: Wed 21 May 2014