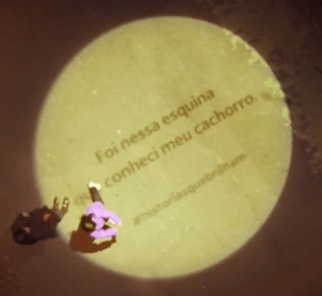 "Messages that shine"
An initiative by Brazilian energy company AES Eletropaulo has seen lenses added to street lights to project positive messages and stories sent in by local residents.
The project aims to highlight the community good the energy company does, and also gives people an opportunity to connect with their local community. Some 50 stories were selected over a trial period of four weekends in the Barueri region of São Paulo.
Inspired? Are there other innovative ways for your business could demonstrate the importance of the services you provide?
Posted: Tue 13 Aug 2013