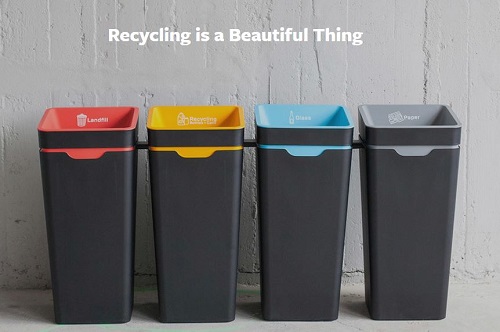 Recycling is a beautiful thing.
Upcycling Recycling.
A family business is turning recycling into something beautiful for office spaces throughout NZ.
When Steve and India Korner left their jobs to start their own business people thought they were crazy. Now having seen the product of their hard work, heads are starting to turn. The innovative interlocking bin system the couple have designed, is transforming rubbish and recycling systems from something crammed into the corner of a pokey kitchen, to a stylish feature of open plan office spaces nationwide.
For more info and orders visit their website... www.methodrecycling.com
---
Feature articles:
Idealogo - Designers launch new recycling system
Stuff.co.nz - Recycling bin now thing of beauty
Posted: Mon 02 Mar 2015