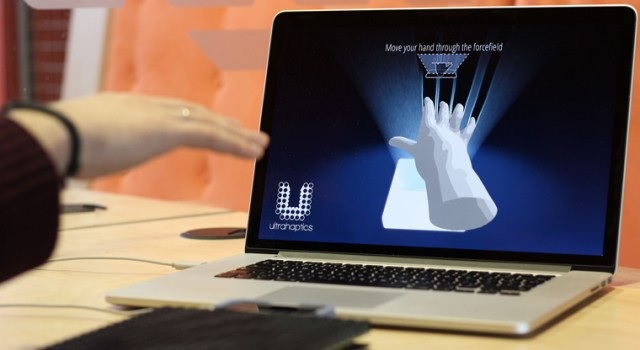 Virtual Touch - What if you could feel without touching?
Ultrahaptics is a virtual touch system dreamed up by UK student Tom Carter. He has since completed his PHD, filed a number of patients and co-founded the company behind the technology.
Ultrahaptics uses ultrasound to project a force field from a 16 x 16 inch grid of transducers. The user places their hands above the device to interact with the tactile interface, which sends air pressure waves upwards, gently vibrating the skin of their hand to create feeling. There are 64 ultrasonic, focused transducers and the possible tactile feedback sensations are practically endless.
Could this technology change your industry?
Website: http://ultrahaptics.com/
Posted: Wed 17 Jun 2015