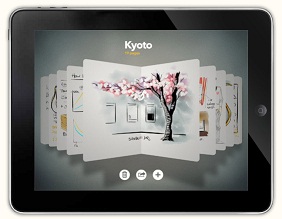 Paper - 2012 Apple design award winner
Get creative with "Paper". Creative app Paper, was the recipient of a 2012 Apple design award in the i-pad segment. The application allows for stylised sketching, drawing, note taking, outlining and colouring in a super user friendly environment. Perhaps one of its most useful features is an unwind function which allows you to undo changes simply by using two fingers in an anti-clockwise motion.
See the features for yourself in the short video clip above.
If any of your creative ideas get to a point where you might want to commercialise them, get in touch and find out how we can help.
Posted: Tue 06 Aug 2013