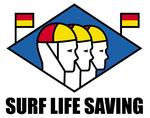 BRIGHTON SURF LIFE SAVING CLUB REDEVELOPMENT
Concept drawings based on feasibility, focus group and stakeholder meeting feedback.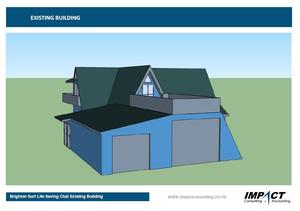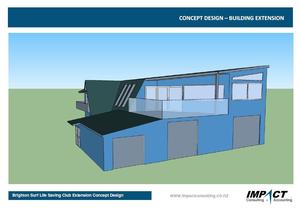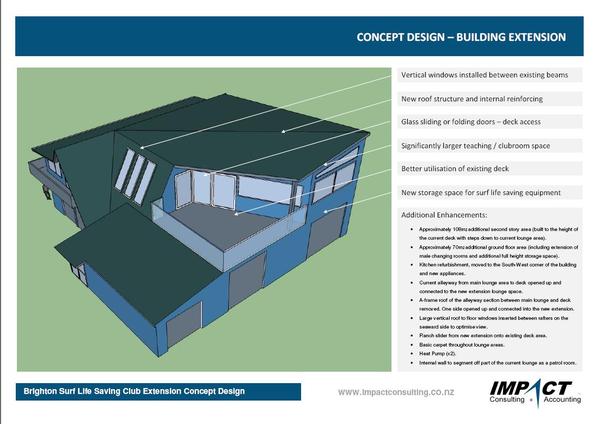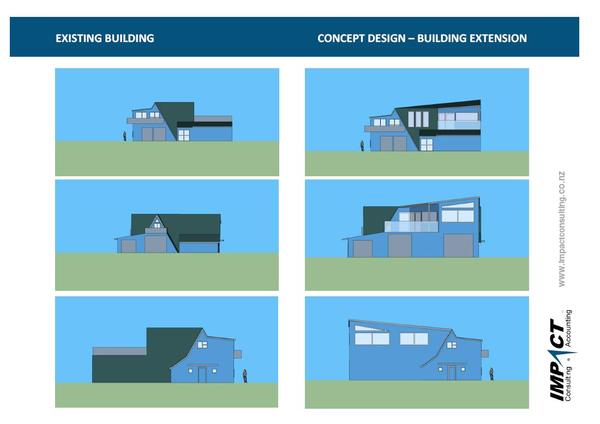 The extension / redevelopment project is aimed to meet the surf life saving club's needs as a growing sport and social service, as well as provide a enhanced resource for the local community.
·         Approximately 108m2 additional second story area (built to the height of the current deck with steps down to current lounge area).
·         Approximately 70m2 additional ground floor area (including extension of male changing rooms and additional full height storage space).
·         Kitchen refurbishment, moved to the South-West corner of the building and new appliances.
·         Current alleyway from main lounge area to deck opened up and connected to the new extension lounge space.
·         A-frame roof of the alleyway section between main lounge and deck removed. One side opened up and connected into the new extension.
·         Large vertical roof to floor windows inserted between rafters on the seaward side to optimise view.
·         Ranch slider from new extension onto existing deck area.
·         Basic carpet throughout lounge areas.
·         Heat Pump (x2).
·         Internal wall to segment off part of the current lounge as a patrol room.